My Cox Family
from Cape Town, South Africa



Johanna Susarah Hendrika Cornellisen,

who died in England on 27th October,1971.




Ludwig Gerhard Cox

who died in England on 16th February,1979.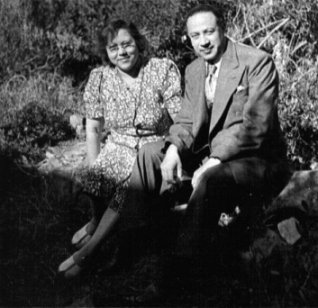 My grandparents sailed from Cape Town to England on the maiden voyage of the 'Windsor Castle'
Their address was Homelands, Main Street, Newlands, Cape Town, South Africa.
Una Johanna Sophia Cox (1925-1980)

She married Robert William Arthur Bull (1920-1979)
on June 3rd.1944, at the Methodist Church, Cape Town while he was stationed in Cape Town.
My mother sailed to England on the Canaervon Castle
in January 1946 and never returned to South Africa.




Sarah Johanna Hendrika Cornellisen (1918 - 1980)

Sally, my mother's sister, was an opera singer
and had a radio programme early in her career. (so I was told)
She was married to Llewellyn Lambert Harper on 10th July, 1943
She later had a fashion store in Adderley Street, Cape Town.
My aunt and uncle also owned a cabin cruiser which took tourists
on trips to Seal Island.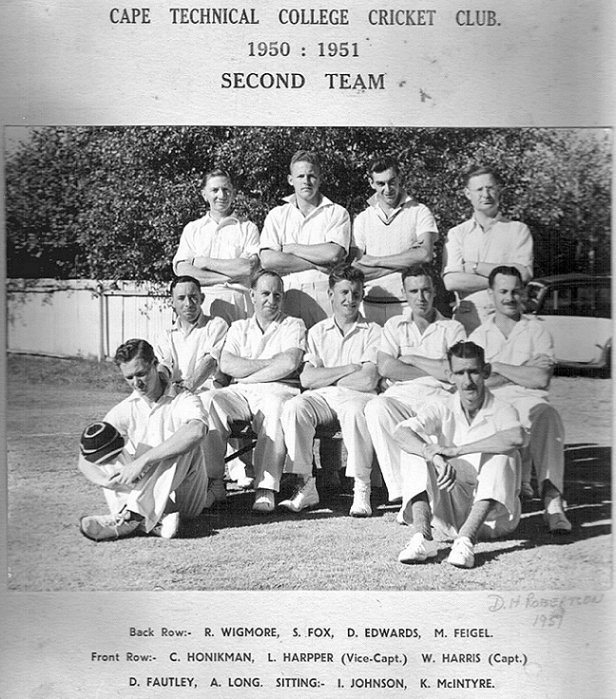 Llewellyn Harper, my uncle, was a keen cricketer and is pictured here with his team in 1951.
Maybe someone will recognise a member of their family.
Back Row: R. Wigmore, S. Fox, D. Edwards, M. Feigel
Front Row: C. Honikman, L. Harper (Vice Captain) W. Harris (Captain), D Fautley, A. Long
Sitting: I. Johnson, K. McIntyre.
---
If you recognise any of my family or have any relations or parents who could have been at school or college with my mother or my aunt then please email me: Jennifer@buckspoint.f2s.com
Cooper Family | Family History | Rainbow Family