Welcome to my website displaying the various crafts I participate in.
My home is in New Bradwell, Milton Keynes, U.K. situated in the North Bucks countryside, approx. 60 miles north of London.
Milton Keynes tends to be 'famous' for its concrete cows and numerous roundabouts!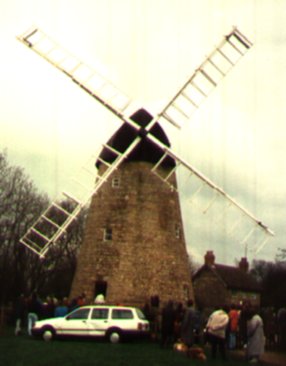 Bradwell Silver Band
Formed in January, 1901, Bradwell band recently celebrated its centenary.
The first Bandmaster was my great-grandfather, Gilbert Locke, who played the cornet with the band. Tim (centre) later followed in his footsteps as a member of this prize-winning band.
Early on Christmas morning it is traditional for the band to play carols, throughout New Bradwell.