Brief History of Parchment Craft.
Parchment craft is the ancient art of embossing, perforating and cutting with special tools, on parchment paper, to create lacy designs. It developed on the continent, mainly in Holland, Germany and Belgium and became popular in the U.K. a few years ago. It was mainly done in Monasteries and Convents.
The craft is also very popular in Brazil and other Latin American countries, having been taken there by missionaries. As a consequence styles and tools vary in different parts of the world, although the basics remain the same.
As a member of the Parchcraft list I have the opportunity to exchange cards from around the world and I have included some of these as well as some of my own work.
passe partout card made with rainbow paper.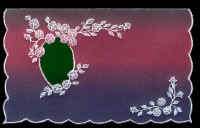 made by Jennifer Cooper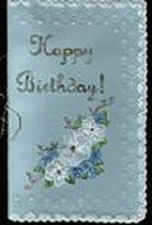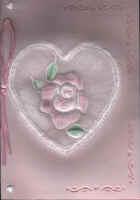 made by Jennifer Cooper
Visit here for more information on Parchment Craft.